Technological advancement has helped health care reach a level of tremendous accuracy and higher efficiency. Nowadays, it has become possible for a nurse to watch up to eight patients.
Intensive care at home has become possible too. Not to mention, private health care is hailed when necessary. This is all with the help of advanced medical technology. But, like any facility, it needs a constant check-up. Whether it's for traditional usage or for private, the maintenance of healthcare equipment is ultimately necessary to carry out optimum care.
Considering the three stages of care. Here are some of the services with the appropriate equipment that may need timely inspection:
PREVENTIVE STAGE:  
Example of the services done to prevent disease:
1. Monitoring vital signs
These fundamental values (temperature, blood pressure, pulse rate, and respiratory rate) are the baseline of everything before any procedure will be performed. Changes in these values could give you warning signals whether your patient is critical or not. It also says a lot about what the physiological body is going through.
2. Doing diagnostic procedures
A lot of machines are used for ruling out diseases and malignancy. There are x-ray machines that need updated and meticulous inspection. Some processes may require the usage of more intensive imaging like MRI and CT Scan. All of these operate digitally. If one of these were faulty and is not availed of maintenance services, it would give an unreliable diagnosis and could lead to something fatal because of improper readings.
Some gadgets are digital now that provide faster results, like the glucose meter. In addition to it, there's a centrifugal machine that helps separate collected blood samples of its content from the plasma. Lastly, some procedures like laryngoscopy, laparoscopy, and bronchoscopy need the aid of a monitor. This is to have a more unobstructed view of abnormal growth in the tissues and, give doctors a visual of how severe a condition could be.
CURATIVE STAGE:  
From the word "cure", we do everything to alleviate optimum health from getting compromised at this point. The physiological body suffers from an ailment related to a viral/bacterial invasion, wear and tear or injury. Medical equipment at this stage varies from how to facilitate a cure for preventing any further complications.
1. Stabilisation of condition
From the intervention done (may it be as simple as an IV infusion or significant as a surgery), some gadgets are used to monitor the status of a patient. There are cardiac monitors that alert health practitioners assigned to the patient when unacceptably low values are reflected, and physiological responses are not perceived. For example, some ventilators assist a patient's breathing capacity. There's the ECG monitor for cardiac rhythm analysis. And the emergency cart always ready to execute whichever number of Joules it needs to revive a body. All of these are but a few of the medical equipment that needs to be approved of its function ability through health care equipment service. It has to always be on tip-top shape. Otherwise, it may just be a reason why somebody may pass away.
2. Facilitative assistance
This includes wheelchairs, traction equipment, beds, and walkers commonly used in most hospitals and aged care facilities. Oxygen, anesthesia, refrigerators that preserve blood and all other surgical equipment and facilities that keep them sanitised. All of these play a significant role in somebody's healing process. While these may directly be not paid attention to, it had become an enormous difference that all of them are present to facilitate any procedure for intervention. Nonetheless, it may come to the point that it needs servicing due to time, several usage, performance, and consistent demand.
REHABILITATIVE STAGE: Focuses mostly on how to improve a patient's way of life despite any affectation and limitation a cure had done.
1. Therapy – the most common way of rehabilitation.
Most of the injuries repaired by surgery result in a degree of limitation at first. But with therapy, some things may turn out possible. Medical equipment such as digital devices that gauge somebody's capacity or recording a benchmark to work on may need consistent follow-up and servicing. This is due to the reliance of medical staff on the system as they make a program for a patient. If readings turn out inaccurate, a patient's effort may be put to waste. Efforts though may come in minute increments matter a lot to people who are determined to go back to their activities of daily living. Therefore, this medical equipment must show no error.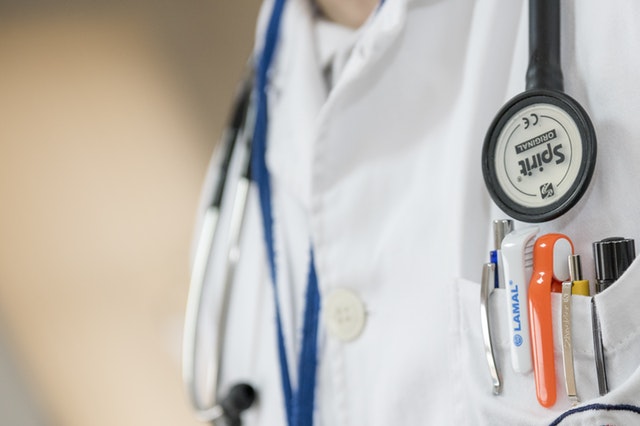 Those that may be recovering from a stroke or heart attack may have to deal with hospital treadmills where they are in no way different from those that you see in the gym. Except, you may need to be connected to a sphygmomanometer while going for a walk or a light run on it. Accuracy is the name of the game with this too. No error should be tolerated.