Congratulations on your wedding! Why don't you take a rest for planning your fantasy wedding and begin considering your honeymoon? Forget long-haul flights and second mortgages since these romantic destinations are directly on your doorstep if you are a native. There are destinations to suit all couples, whether interested in nature and views or luxurious accommodation and fine dining.
Whitsundays, Queensland
Lap up the sun annually Around in the Whitsundays, Queensland. With a total of 74 islands in the region, there is no shortage of things to see and explore. With the clear blue waters at your doorstep and perfect warm weather, you can unwind in seclusion on some of the most picturesque beaches in the world. Swim, snorkel and cruise over the water at your leisure, and indulge in the local seafood specialties.
The Kimberley, Western Australia
Go secluded and luxurious amidst The Kimberly, beginning your adventure in the north of Western Australia and explore the gorgeous landscape. Surrounded by the untouched coastline and outback land, the Kimberly is a place like no other. See the Mitchell Falls or Flat Falls and take in the natural landscape and ancient architecture. For nature lovers and those who want some silence and space to themselves, The Kimberly is a perfect choice.
Byron Bay, New South Wales
Laze the days from the Bohemian-chic city of Byron Bay in northern New South Wales. The temperate rainforests and pristine shores evoke a feeling of calm, which can be favourable following a somewhat hectic wedding. Behold the sunrise out of Byron Bay Lighthouse – Australia's most easterly point, before taking a marathon and drifting through the many local markets and farmers stalls.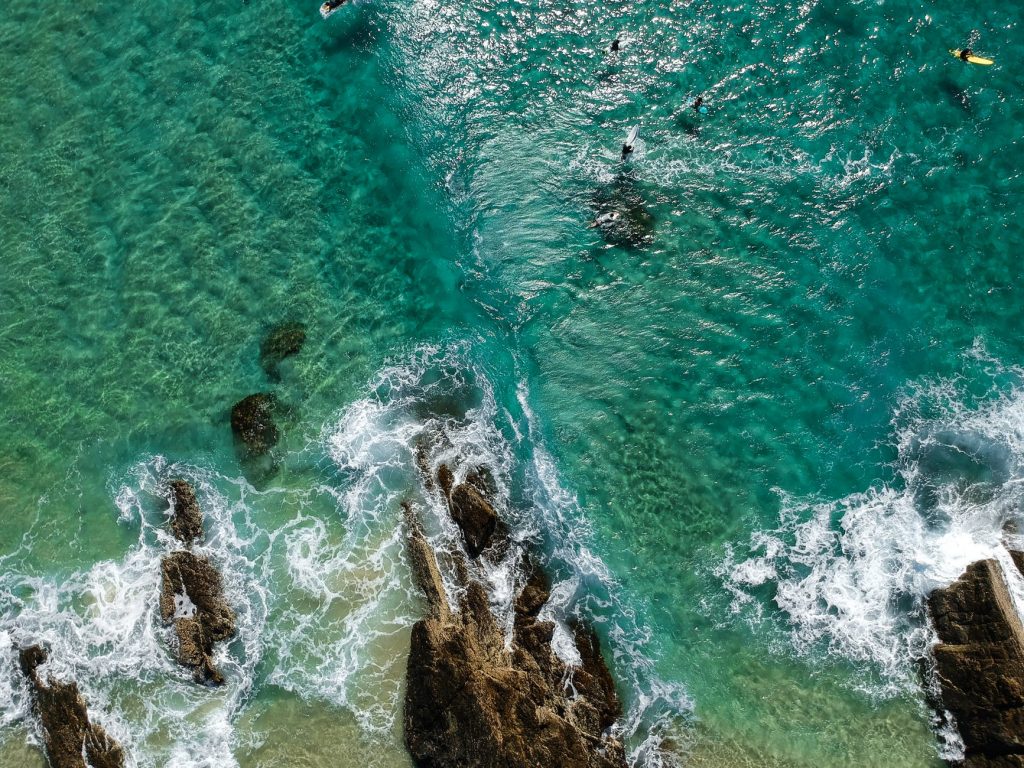 Daylesford, Victoria
Not far from Melbourne, the spa town of Daylesford is excellent for a mini honeymoon. Treat your body and mind to the natural mineral water at Hepburn Springs Bathhouse and Spa, stroll through the local Botanic gardens and check out the art and food of the area. Soak in the atmosphere and taste the local wine with your loved one tranquilly and peacefully.
Cradle Mountain, Tasmania
Retreat to Tasmania's Cradle Mountain-Lake St Clair National Park to get a secluded alpine honeymoon. Surrounded by stunning cliffs and mountains, lovers can do activities like hiking, horse riding through the terrain, and seeing wildlife. You may even come across the Tasmanian Devil or visit a sanctuary to see all the critters. At night time, nestle inside your comfy lodge and enjoy a candlelit dinner. There is much more to do in Tasmania, spoil yourselves and stay in luxury accommodation in Wineglass Bay and take in the stunning views or tour Tasmania's fresh oyster farms and taste the delicacy.
Hunter Valley, New South Wales
For Sydney locals, the Hunter Valley is a hub for couples that love food nearly as much as they adore each other. Begin your day with a hot air balloon ride across the area's rolling hills and fertile vineyards, before wining and dining throughout over 120 wineries and gourmet restaurants. Then pamper yourself with a hydrafacial at the luxurious day spas and clinics. Even new husbands will love a massage or low-level laser therapy to rejuvenate the skin.
Broome, Western Australia
Dreaming of an exotic escape in a distant place? Located in Western Australia, Broome is home to one of the gorgeous sunsets you are ever going to find in Australia. Have a camel ride across the pristine sands of Cable Beach and see the magnificent phenomenon Staircase to the Moon within the Indian Ocean.
Barossa Valley, South Australia
When searching for a honeymoon destination, wine enthusiasts need to look no farther than the Barossa Valley. Merely one hour north from the city of Adelaide, the Barossa Valley has a rich history as seen in the old forts and is the home for over 150 family wineries and cellars. Along with all of Shiraz, couples may graze at gourmet restaurants, visit art galleries and get fresh air at the Barossa's network of biking paths.
Lord Howe Island, New South Wales
Step off the familiar trail and pay a visit to an incredible tropical oasis from Australia's east shore. A beautiful heritage listed destination that does not disappoint. Unique experiences such as feeding the bass at Ned's Beach and hiking Mt Gower are must do. Swim in the clear lagoons and savour the moment with your true love. With traffic limited to a minimum, your honeymoon may appear to be a personal sanctuary.
Uluru, Central Australia
To have a truly authentic and unforgettable honeymoon destination, visit Uluru in Australia's red centre. Stroll across Kings Canyon and Participate in an Indigenous cultural experience, as well as tour the site with a local guide. A trip here will give you a profound admiration for Australia's natural landscape and native culture.