If there is anybody or anything who understands the way to correctly and safely save, store and exhibit artwork, it is an art gallery or museum. If it comes to the enormous galleries and museums across the world, conservation of fine art, antiques and artefacts are what form the storage and exhibit display services that they rely on.
In the following article we have listed a few of the hints we can learn from museum and gallery practices in regard to preserving and exhibiting fine art.
Transferring
The process of moving excellent art and classic works is possibly the riskiest point in putting artwork in storage or putting it on displaying. The bulk and weight of an artwork will ascertain how many men and women are required to assist with the transfer aswell as what equipment and protective substances are necessary to ensure the moving process runs as smoothly as possible. If it comes to shifting sculptures, the sculpture ought to be detached from its base, and every part therefore able to be moved separately. Furniture should under no circumstance ever be pushed, but rather should be lifted and carried so as to stop damage to the bottom and the base of the sculptures.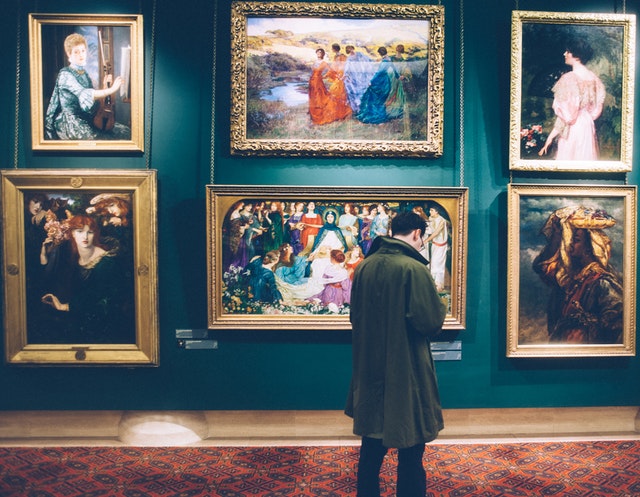 Storing
A number of the products and fabrics used for preserving fine artwork can actually damage specific things, particularly artefacts, since they have distinct inherent properties. Some substances might lead to weathering, discolouration or corrosion of the works.
One of the most important aspects to think about when it comes to preserving antiques or art is your light, climate and fumigation of the storage or display space. Paintings and works on paper tend to be sensitive to direct sun, unfiltered florescent lamps along with the warmth of bulbs. Temperature and relative humidity must also be tracked and regulated in storage and gallery areas with the suitable gear. Not tracking the humidity properly could lead to harm such as mould growth for example.
While the artwork is in storage, the substances utilised to shield, shape or maintain a thing would be the primary layer of protection from dust, dirt and other harmful effects. A few of the substances that many galleries and museums tend to utilise to safeguard their fine artwork while in storage include:
Acid free tissue paper
Melinex sleeves
Polyethylene (self-sealing) luggage
Tyvek newspaper
Foam
Perspex
A fantastic practice for art storage is to constantly utilise protective substances that could be reused when artwork is removed from its exhibition or removed from its storage facilities.
Displaying
The process of selecting the most appropriate materials for storing and displaying your fine art is among the most significant ways that you can look after your artwork, paintings and sculptures alike. Exactly the identical climate and temperature control necessary for storage can also be vital for the displaying of your artwork.
Novels and antique books, like artwork, should also be treated with extreme care, since they are especially subject to mishandling and poor treatment by curators. Often in museums, the bindings in books on display in exhibitions are often cracked along the backbone down the spine in an effort to open them level and completely flat for display.
Employing safe protective materials and ensuring that the requirements from the storage and screen chambers are correct, damage and corrosion of fine artwork can be averted for both storage and display.